Indianapolis is definitely not one of the first places to come to mind for a summer vacation. But when that's the location of the USATF clinic you'll be attending, you make the best of it. Despite that mindset, however, I have to say that Indianapolis was an enormously pleasant surprise. It has a beautiful downtown area and doesn't feel overcrowded. I hate driving in cities I'm unfamiliar with but Indy was surprisingly stress-free.
It was a long drive there and back and I half-wished I had flown, but driving does give you much more flexibility and freedom. It is also quite often cheaper if you have the time to spare. I was fortunately able to cut my single-day drive down each way by staying with family in the Kansas City area.
It was my second time using an airbnb and was another positive experience, so I continue to recommend at least looking into that option when you travel. I got to Indianapolis Monday evening, got a feel for downtown, and then went to check in. In Chicago, my host owned a separate apartment that he rented out. Here, my host owned a small three-bedroom, one-bath house and simply rented out the other two rooms to travelers. In effect, she just gets new roommates every few days!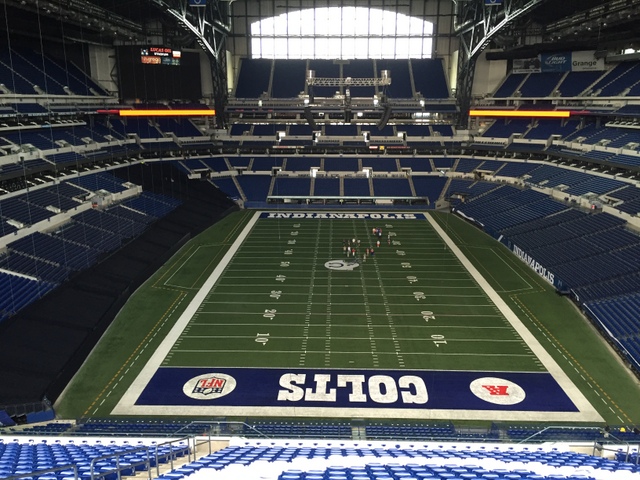 Tuesday morning I went on a tour of Lucas Oil Stadium where the Colts play. This is definitely something I'm going to make more of a point to do while traveling. It's my third professional stadium to tour and it's typically been an afterthought, but in the future I could see prioritizing it far more in my plans.
The rest of the week was taken up by the USATF clinic I was in town for. This was my fourth certification from USATF–this time in jumps, an area I'm still struggling to gain confidence coaching. I did finish it feeling a lot better both with what I've done in the past and what I think I can do in the future. Our instructors were, respectively, the head coach of Grinnell in Iowa, the head coach at Adams State in Colorado, and the director of the Olympic Training Center in Chula Vista, CA, the latter of which had to leave early in order to, you know, go coach Olympians preparing to compete in Rio.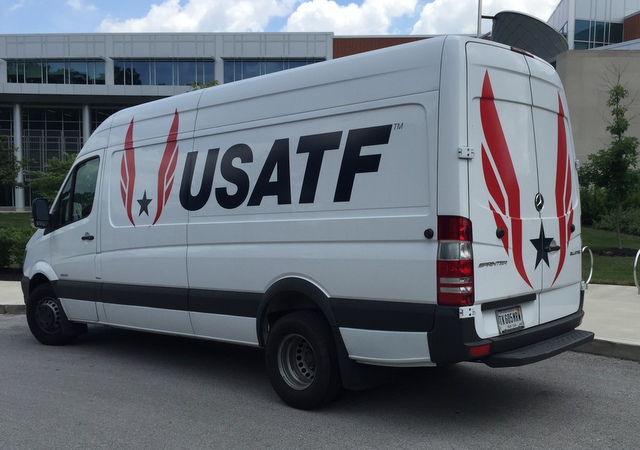 As another instructor had to leave early as well, our group made a point of finishing Friday night instead of Saturday morning. This left me free to head back to downtown Indy before taking off. I hung around Saturday morning and waited for the Kurt Vonnegut Memorial Library to open. I had hoped to catch it Monday evening when I got to town, but it had closed early. It was small, not really a library per se, but it's always cool to see things like the typewriter Vonnegut used. I bought a Slaughterhouse-Five t-shirt!
On the way home, after getting a last minute restaurant recommendation, a made a stop in the Loop in St. Louis. It was out of the way, and I really just wanted to keep going, but I keep telling myself that a 45 minute detour while at home would seem like a no-brainer to make such a stop, so, of course, you should do stuff like that. Don't ever let expediency get in the way of experience.